Yes, follow this step-by-step guide to appy a virtual background.
1. Click the arrow next to the "Start Video" button within the Steno Connect room
2. Click "Virtual Backgrounds"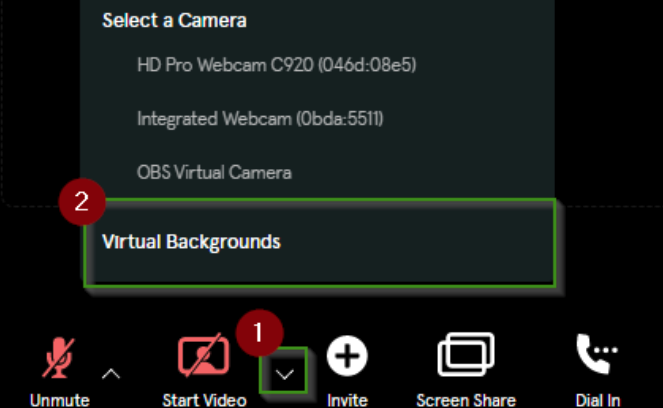 3. Select blur, or one of the neutral background colors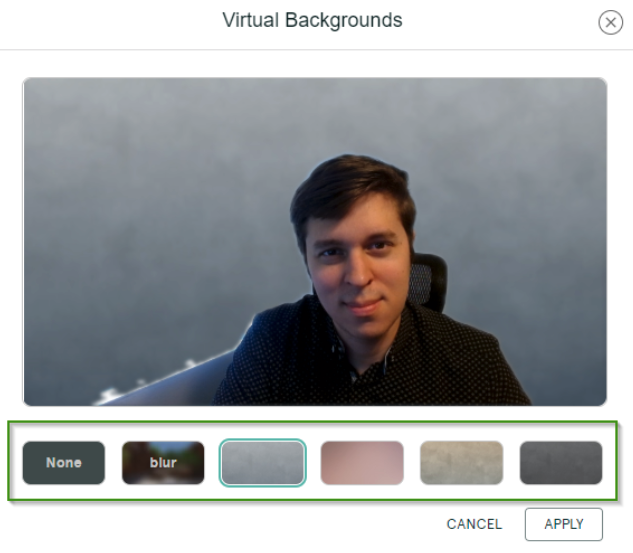 4. When you are satisfied with a background, click "Apply" and enjoy your virtual background as long as the room stays open
Troubleshooting
Low lighting, busy backgrounds, internet connection, and other factors can impact the quality of the virtual background. The blur background will generally create the most seamless and least distracting experience for deposition participants.
We recommend that the deponent does not turn on a virtual background because it can be distracting in the final video product. However, if you feel very strongly about using it, and counsel allows it, we recommend the blur setting.
Steno can also mail you, your firm, or a witness a physical backdrop to place behind them during the proceeding or deposition. To request a backdrop or other devices and equipment, you can contact your account manager or email concierge@steno.com.